---
Tax
At R&T Consultores, we have set ourselves the goal of advising our clients on implementing strategies to minimize the tax cost of their operations, allowing them to increase their competitiveness and strengthen their strategic positioning in the market.
Our professional services are based on the following foundations:
• Permanent tax planning;
• Continuous analysis and study of the current tax regulations;
• Keeping our clients informed about relevant tax updates for the development of their commercial activity;
• Studying, analyzing, and evaluating the feasibility and tax risks of management decisions consulted by our clients;
• Excellence in service delivery;
• Achieving a proper understanding of our clients' business;
• Building a relationship of solid trust and confidentiality with our clients.
---
---
– Tax advisory services aimed at minimizing the tax burden, analyzing the impact of taxes on business operations.
– Special analysis for business reorganizations, investment and business projects, operation and debt restructuring, incentive and industrial and commercial promotion schemes.
– Design of business structures.

---
Accounting and Audit
At R&T Consultores, we offer auditing and assurance services to provide reliable and accurate opinions on our clients' financial information. Our audit approach aims to add value to our clients by identifying key aspects of their businesses, identifying strengths and weaknesses, and continuously offering improvement proposals. Our auditing services include:
Auditing of Financial Statements

We conduct audits in accordance with Argentine Professional Accounting Standards and International Financial Reporting Standards.

INTERNAL AND OPERATIONAL AUDIT

Focused on applying procedures to verify that our clients' procedures and controls focus on operational efficiency, fraud prevention, and asset protection.
DUE DILIGENCE AND FRAUD DETECTION

Consists of applying audit procedures based on the survey and analysis of administrative circuits to determine the efficiency of the internal control environment, prevent and detect fraud, errors, and/or omissions.

OTHER SERVICES

Preparation of accounting reports and certifications.
Administrative and Accounting Outsourcing
---
At R&T Consultants, we provide guidance to achieve optimal business structuring. We offer advice on choosing the most suitable legal form when starting a new business, considering both accounting and tax perspectives.
Leaving the accounting and administrative tasks of the organization in the hands of our specialized professionals will allow our clients to focus on the key aspects of their businesses and have the flexibility that this area needs for each stage of the business's life.
---
Design of management information packages.
Consists of implementing reliable accounting reports for decision-making.
Economic and financial diagnosis and profitability analysis.

Development and implementation of dashboards.
Cost analysis.
Diagnosis and solutions in administrative processes.
Evaluation of administrative structures.
Design of administrative processes and internal control systems.
---
---
Societies, Civil Entities, and Trusts
At R&T Consultores, we provide guidance to achieve the best structuring of businesses. We offer advice on choosing the most suitable legal form when starting a new business from an accounting and tax perspective.
INCORPORATION OF COMPANIE

Registration of companies and submission of procedures to the IGJ and the Provincial Directorate of Legal Entities.

CORPORATE RESTRUCTURING

We provide advice on corporate restructuring processes such as mergers, spin-offs, etc.

TRUSTS

Specialized advice on Trust contracts.

Technical assistance in the establishment of Construction, Investment, Administration, etc.

NON-PROFIT ORGANIZATIONS

Specialized advice to non-profit entities such as Civil Associations and Foundations.
---
Human Resources
At R&T Consultores , we provide our clients with advice on the selection process of Human Resources in order to choose the most suitable hiring method for each particular case.
– We provide advice aimed at choosing the most appropriate hiring method when incorporating human resources into the company.
– Through a detailed study of the collective agreements applicable to each particular activity
Our payroll outsourcing services allow our clients to entrust the execution of those tasks that are not part of the core business of their companies to experienced professionals.
At R&T Consultores , we offer the best service provision at a lower cost in time and money, taking advantage of their own economies of scale.
This way, our clients can free themselves from these tasks and focus on critical aspects of their businesses' core.
Our payroll processing services are based on a detailed study and application of the current regulations, focusing especially on the Collective Bargaining Agreements applicable to each particular activity.
International services
---
At R&T Consultores, we provide the necessary advice to help you establish and expand your business internationally. Our services encompass a wide range of solutions, ranging from the creation of international corporate and tax structures to the optimization of tax frameworks. Some of our specific services include:
Creation of International Corporate and Tax Structures

Establishment of international tax structures
International tax planning
Transfer pricing analysis
Creation of companies in the United States
Development of tax structures in different countries

Foreign Companies in Argentina

Registration and advisory services for foreign companies with branches in Argentina
Reporting to parent companies
Optimization of tax structures
Real Estate Developments
---
At R&T Consultores, we specialize in providing accounting and tax advisory services related to real estate business development. Our expertise in the field comes from both our professional knowledge and experience as real estate developers. Our services include:
---
Analysis of the best corporate and tax structure
Drafting and registration of construction trusts or corporate structures
Advice and presentations before the UIF (Financial Intelligence Unit)
Design of administrative processes
Budget control and information systems.
---
---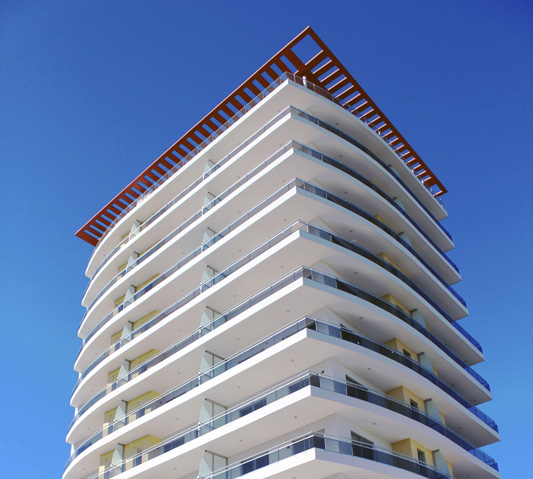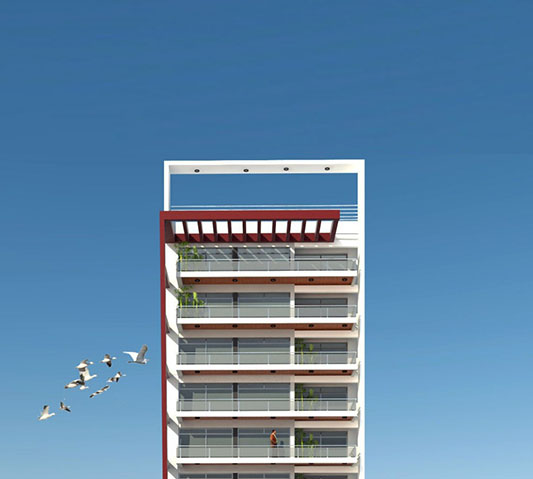 ---
Cost Reduction for Businesses
At R&T Consultores, we provide management consulting and strategic planning services to optimize your company's resources. We offer comprehensive advice that your company needs in order to reduce risks and costs.
We offer our professional knowledge and expertise accumulated over the years. You can hire professional hour modules tailored to your specific needs.
---
Evaluation and Optimization of Tax Burden

We conduct a diagnosis of your current structure and propose improvements to lower the tax burden.
Tax planning: experience the difference of being advised by creating the future rather than reacting to the present through tax cost planning and forecasting.

Reducción de costos laborales

Realizamos un diagnóstico y sugerimos mejoras en sus costos laborales actuales.
Reducción de costos en seguros: Contamos con excelentes alianzas estratégicas para reducir los costos en seguros laborales y compensación de trabajadores.

Financial Advisory

Strategic financial investments
Retirement plans

Business Processes

Business process design
Strategic planning
Feel free to contact us
We will coordinate a meeting to assist you with whatever you and your business require.
Schedule a meeting